Data pipelines, smart containers and reference data models (RDM) were just some of the key talking points at the UN/CEFACT Transport and Logistics Domain's interim meeting in Liverpool.
UN/CEFACT is a subsidiary body of the United Nations Economic Commission for Europe and is a focal point for trade facilitation recommendations and electronic business standards. It covers both commercial and government business processes to foster growth in international trade and related services.
Following the 31st UN/CEFACT Forum at the Palais des Nations in Geneva, Switzerland in April 2018, discussions focused on the following projects:
e-CMR – Digitalising the consignment data for road hauliers
A message structure has been created that enables the CMR document to be transmitted electronically instead of using a paper document with the driver. It allows software providers to align their electronic CMR data so it's compatible and acceptable by all EU border agencies and receiving parties.
While the original scope of this project has been achieved, there has been interest from multiple stakeholders including regulatory bodies, police, border agencies and customs to extend the e-CMR message capabilities.
IMO FAL – A neutral data model for IMOFAL Compendium
IMO now has a neutral data model from which standards bodies including the World Customs Organisation, ISO and UN/CEFACT can supply specific appendixes to map and support IMO work.
The UN/CEFACT project will maintain and provide mappings between the UN/CEFACT standards and IMO-FAL Data Compendium data model. These mappings will be published as an appendix for use in the IMO Compendium
The IMO FAL Convention is the international port reporting regulation and the compendium is a manual on how to implement it. The regulations and compendium had been previously edited and maintained separately but will be more harmonised in future.
Smart Containers – creating a standardised data model for transmission
Discussions focused on a draft White Paper and Use Cases outlining the benefits of IoT smart containers to capture and deliver key data such as moisture levels, humidity levels, position and temperatures to key supply chain stakeholders.
Smart containers have the ability to provide a Single Source of Truth in a supply chain as well as provide access to data and documents at various inspection points during the journey.
Data Pipeline Carrier – a standardised data model for transmission of data
A standardised data model for the transmission of data from supply chain actors enables them to send 'snippets' of data as waypoints occur, providing provenance, trust and accuracy in the supply chain data flow. This data model will be useful for providing timely data from origin to actors who need immediate access to data (i.e. retailers) and also for government agencies to use for tasks such as risk assessment.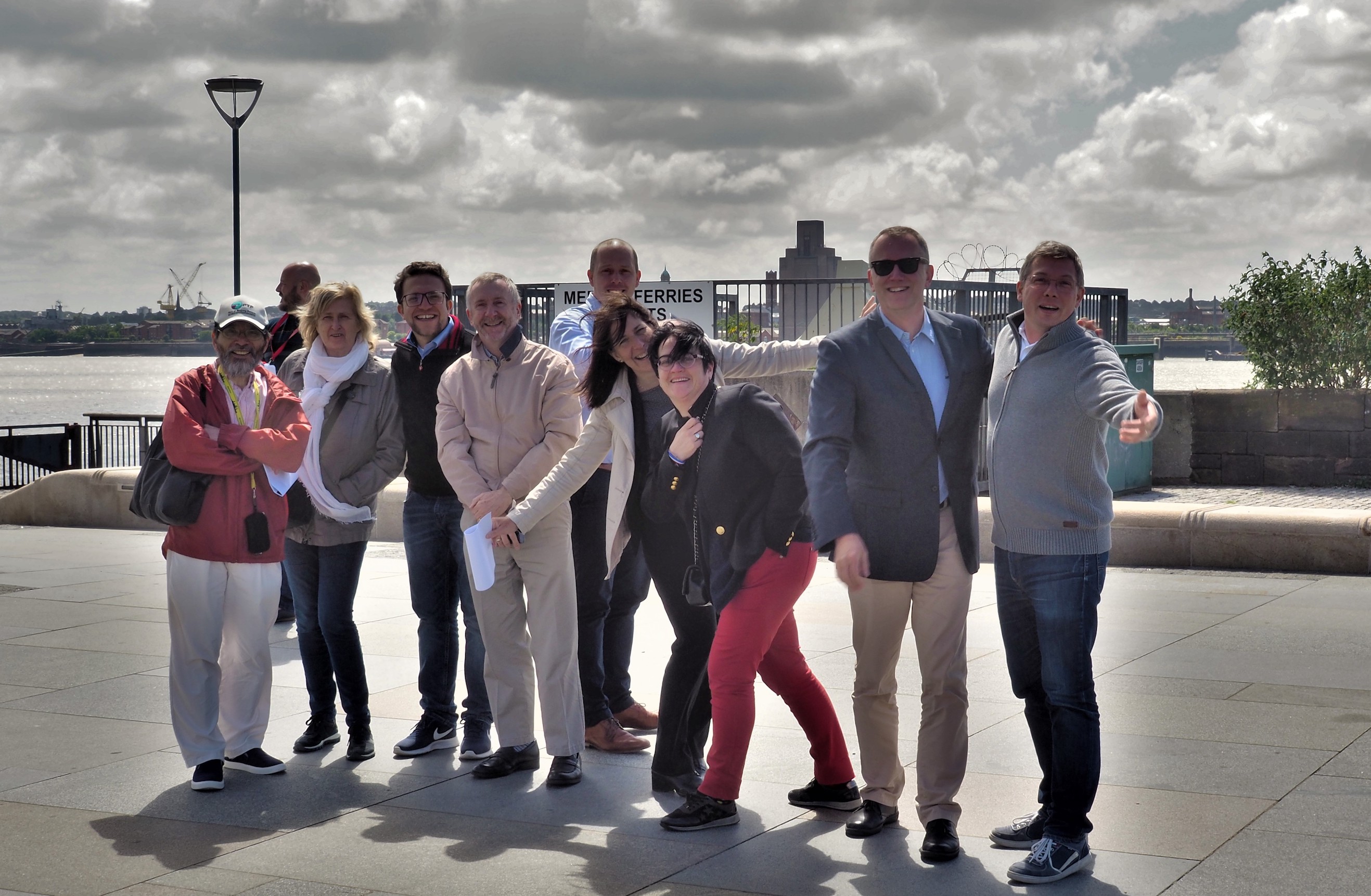 Pipeline Research and Demonstrators include:
SELIS
Selis is an EU funded project, under Living Lab 7 lead by Conex. Demonstrator 1 will extend the work of CORE WP10 which has demonstrated how data pipelines can deliver supply chain visibility and security to cross border agencies.
A high level overview of the project was given to Domain members explaining how LL7 is exploring pipelines in more detail using a SELIS Community Node (SCN) to provide data to recipients under a publish and subscribe (Pub/Sub) environment; risk indicators will also be provided by Marine Traffic and MGI with visibility dashboards through the eBOS tool.
TC154/JW8 – standardising a platform for e-commerce logistics
Online retailer Alibaba is contributing to the ISO TC154 project, which is focused on standardising data for e-commerce logistics platforms.
In order to address these new work items and to provide the opportunity of reusing the Transport & Logistics deliverables such as the Multi Modal Transport (MMT) data model, ISO and UN/CEFACT have created a new TC/154 joint working group (JW8).
Training on GEFEG
Introductory training in the use of the GEFEG FX tool for the group's project data modelling work was delivered. The training demonstrated the principles of reuse and restriction layering based on the Buy/Ship/Pay and the MMT reference data models. GEFEG has kindly provided free software licences for use on UN/CEFACT projects.
Domain members
The Liverpool meeting of the UN/CEFACT Transport and Logistics Domain was also an opportunity to welcome Sue Probert as the new Chair and Ian Watt as Vice Chair.
Finally, there were special thanks to the Liverpool & Sefton Chambers of Commerce which kindly provided the meeting room facilities. Discussions were followed by a visit to Liverpool's famous landmarks.
The full minutes and presentations from the meeting are available on the Transport & Logistics domain page, registration is required.
Next meeting: October in Hangzhou, China.
Preparations for the UN/CEFACT autumn forum are underway. It takes place 15th — 19th October in Hangzhou, China.
If you would like to contribute to the group and are interested in its activities, please contact Domain Co-ordinators David Roff or Jerome Besancenot.
If you would like to attend the Forum meeting in China, please register here.